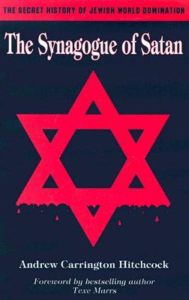 1936: In Bezug auf den gewachsenen Antisemitismus in Deutschland sagt Samuel Landman (zu jener Zeit Sekretär der World Zionist Organisation), in seinem Buch in 1936 "Great Britain, The Jews, and Palestine (Grossbritannien, die Juden und Palästina)" das folgende über den Eintritt der Vereinigten Staaten in den 1. Weltkrieg:
"Die Tatsache, dass es die Jüdische Hilfe war, die die USA in den Krieg auf der Seite der Allierten schickte, hat die Deutschen seitdem geschmerzt, insbesondere die Köpfe der Nazis, und hat in nicht geringem Masse die Prominenz des Anti­Semitismus geschaffen, welcher die Nazi Programme beherrscht."
Am 3. Oktober wird Louis T. McFadde, Republikanischer Kongressmann, Vorsitzender des House Banking & Currency Committee von 1920 bis 1931, zu Tode vergiftet. Dies ist das dritte Attentat auf sein Leben, er hatte schon eine frühere Vergiftung erlitten und es wurde schon auf ihn geschossen.
McFadden war einer der schärfsten Kritiker der Federal Reserve und der Jüdischen Kabal, die hinter der Federal Reserve steht.