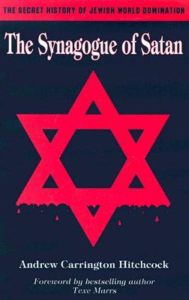 Die französische Revolution
Adam Weishaupt gibt seine Anordnungen für die Französische Revolution, die von Maximilien Robespierre angefangen werden soll, in Buchform. Dieses Buch ist von einem von Weishaupt's Geschäftspartnern, Xavier Zwack, geschrieben worden und wurde mit Kurier von Frankfurt nach Paris geschickt. Jedoch auf dem Weg dorthin wird der Kurier vom Blitz getroffen, und das Buch, das den Plan detailliert, wird von der Polizei entdeckt und den bayerischen Autoritäten übergeben.

Als Konsequenz ordnet die Bayerische Regierung die Polizei an, Weishaupt's Masonische Logen des Grossen Orients zu räumen, sowie die Häuser seiner einflussreichsten Partner. Es ist offensichtlich, dass die Bayerische Autoritäten überzeugt sind, dass das Buch, das entdeckt wurde, eine wirkliche Bedrohung seitens einer privaten einflussreichen Gruppe darstellt, die den Gebrauch von Kriegen und Revolutionen plant, um politische Ziele zu erreichen.

1785: Die Bayerische Regierung verbietet die "Illuminaten" und schliesst alle Bayerischen Logen des Grossen Orients.Mayer Amschel Rothschild verlegt seinen Familiensitz zu einem 5­Stöckigen Gebäude in Frankfurt, das er mit der Schiff­Familie teilt.
1786: Die Bayerische Regierung veröffentlicht die Details des Illuminaten Plots in einem Dokument mit dem Titel "The Original Writings of The Order and Sect of The Illuminati. (Die originalen Schriften der Order und Sekte der Illuminaten)." Dann senden sie ihre Dokumente an alle Köpfe der Kirchen und Staaten in ganz Europa, die traurigerweise die Warnung ignorieren.

1788: Am 24. April wird Kalmann (Carl) Mayer Rothschild geboren.

1789: Durch die europäische Ignorierung der Warnung der Bayerischen Regierung hat der Plan der Illuminaten für eine Französische Revolution Erfolg von diesem Jahr an bis zum Ende in 1793.
Diese Revolution ist ein Traum jedes Zentralbankers, da eine neue Konstitution festgesetzt wird sowie Gesetze erlassen werden, welche die Erhebung von Steuern seitens der Römischen Katholischen Kirchen verbietet und ebenso die Befreiung der Kirche von der Steuer beseitigt.