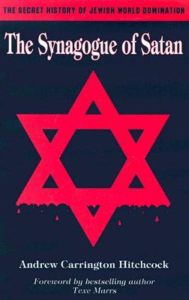 Mayer Amschel Rothschild: "Lass mich das Geld einer Nation drucken und kontrollieren, und ich mache mir nichts draus, wer die
Gesetze schreibt"
1790: Mayer Amschel Rothschild sagt,"Lass mich das Geld einer Nation drucken und kontrollieren, und ich mache mir nichts draus, wer die Gesetze schreibt."
1791: Die Rothschilds erreichen die "Kontrolle über das Geld einer Nation" durch Alexander Hamilton (ihren Agenten in George Washington's Kabinett), durch die Eröffnung einer Zentralbank in den USA genannt First Bank of the United States. Dies wird mit einer 20­jährigen Charta etabliert.
Innerhalb der ersten 5 Jahre dieser Zentralbank wird die Amerikanische Regierung $8.200.000 Dollars von ihr borgen, und die Preise im Land werden um 72% steigen. In Bezug auf diese exzessiven Darlehen und Inflation sagt Thomas Jefferson, zu der Zeit Staatssekretär,"Ich wünschte, es wäre möglich, eine einzige Änderung an unserer Konstitution durchzuführen, nämlich der Regierung die Möglichkeit, Geld zu leihen, wegzunehmen.
Henriette ("Jette") Rothschild wird geboren, und heiratet später Moses Montefiore. Montefiore wird später zum Präsidenten des Board of Deputies von Britischen Juden 1835­-1874.
1792: Am 15. Mai, wird der letzte von Mayer Amschel Rothschild's Kindern geboren, Jacob (James) Mayer Rothschild.
1796: Amschel Mayer Rothschild heiratet Eva Hanau.