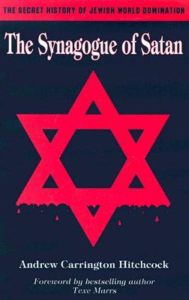 Rothschild Monopoly, wechselnde Namen: Standard Oil, Royal Dutch, Shell
1906: Die Rothschilds behaupten, dass es wachsende Instabilität in der Region und wachsende Konkurrenz von Rockefeller (die Rockefeller Familie sind Rothschild­Abkömmlinge durch eine weibliche Blutverwandschaft) gehörendem Standard Oil gibt, und verkaufen die Caspian and Black Sea Petroleum Company an Royal Dutch und Shell.
Dies ist ein weiteres Beispiel, wie die Rothschilds versuchen, ihren wahren Reichtum zu verbergen, den sie tatsächlich konsolidieren.

1907: Rothschild, Jacob Schiff, der Chef von Kuhn, Loeb und Co., warnt in einer Rede an das New York Chamber of Commerce, dass "Wenn wir nicht eine Zentralbank mit adäquater Kontrolle der Kredit­Resourcen haben, wird dieses Land ­ die schwerste und weitgreifendste Geldpanik in der Geschichte erfahren."

Auf einmal findet Amerika sich in der Mitte einer weiteren finanziellen Krise, die als "Panic of 1907" bekannt ist, welche die Leben von Millionen von unschuldigen Leuten ruinieren wird.
Jacob Schiff gründet die NAACP
1909: Jacob Schiff gründet die National Advancement for the Association of the Coloured People (NAACP)(Nationaler Fortschritt für Farbige Menschen NAACP). Dies wurde getan, um die Schwarzen anzustiften, Krawalle, Looting und andere Arten des Aufstandes auszuführen, um einen Keil zwischen die schwarzen und die weissen Gemeinschaften zu treiben.

Jüdischer Historiker, Howard Sachar, schreibt das folgende in seinem Buch "A History of the Jews in America (Eine Geschichte der Juden in Amerika)," "In 1914 wurde Professor Emeritus Joel Spingarn von der Columbia University zum Vorsitzenden der NAACP und wirbt für das Gremium solche Jüdischen Führer wie Jacob Schiff, Jacob Billikopf, und Rabbi Stephen Wise an."
Andere Ashkenazi­-Juden Mitbegründer schliessen Julius Rosenthal, Lillian Wald und Rabbi Emil G. Hirsch mit ein. Es würde über 60 Jahre dauern bis in die 1970, bis die NAACP ihren ersten schwarzen Präsidenten, Benjamin Hooks, benennen würde.