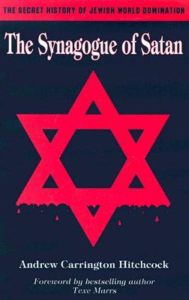 1944: Bretton Woods
In Bretton Woods, New Hampshire, werden der International Monetary Fund (IMF) und die World Bank werden bei voller Teilnahme von den Vereinigten Staaten genehmigt. (Die World Bank ist anfänglich IBRD, die International Bank for reconstruction and Development, der Name "World Bank" wurde erst in 1975 angenommen),
Die Hauptarchitekten des Bretton Woods Systems, und damit der IMF, sind Harry Dexter White und John Maynard Keynes. Interessanterweise würden Harry Dexter White, welcher in 1946 stirbt, am 16. Oktober als Sowjetischer Spion entlarvt werden, dessen Codename in einem FBI Memo "Jurist" war, und laut John Maynard Keneynes Britische Staatsbürgerschaft besitzt.

Was die IMF und die World Bank in Essenz taten, war auf einer weltweiten Skala das zu wiederholden, was der Federal Reserve Act 1913 in den Vereinigten Staaten etabliert hatte. Sie schafften ein Bankkartell jener sich im Privatbesitz befindenden zentralen Banken der Welt, und sie erreichten langsam die Macht, die Kreditpolitik aller Banken dieser Welt zu diktieren.

In derselben Art wie der Federal Reserve Act die Schaffung einer neuen nationalen FIAT Währung autorisierte, den Federal Reserve Banknoten, wurde dem IMF die Autorität gegeben, eine weltweite Fiat­Währung auszugeben, die "Special Drawing Rights" (Spezielle Zeichnungsrechte), oder SDR's heisst. Mitgliedsnationen würden gezwungen werden, ihre eigene Währung voll austauschbar mit SDR's zu machen.

Das IMF wird durch ihren Vorstand von Governeuren kontrolliert, welche einerseits aus den Leitern von verschiedenen Zentralbanken besteht sowie den Köpfen der verschiedenen Schatzabteilungen der Länder. Auch gibt die Wahlmacht über den IMF den Vereinigten Staaten und dem United Kingdom (der Federal Reserve und der Bank of England) effektiv die totale Kontrolle.