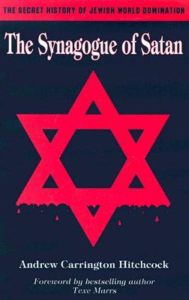 1946: Bank of England wird nationalisiert. Die Bank of England wird nationalisiert, was bedeutet, dass der Staat alle Aktien in der Bank of England erworben hat, welche nun dem Schatz gehören und vom Schatzkanzler in Verwahrsam gehalten werden.
Jedoch werden, da die Regierung über kein Geld verfügt, diese Aktien zu bezahlen, den derzeitigen geheimen Aktienhaltern der Bank of England Regierungsaktien gegeben anstatt von Geld für die Aktien. Dies bedeutet, dass obwohl der Staat nun die Operating Profits der Bank bekommt, dieser Gewinn im Grossen ausgelöscht wird durch die Tatsache, dass die Regierung nun Zinsen zahlen muss für die neuen Aktien welche es auszugeben hatte, um für die Aktien zu zahlen.

Somit ist, obwohl die Bank of England nun dem Staat gehört, Tatsache, dass der Britische Geldmarkt fast vollständig in Privaten Händen liegt, wovon 97% in der Form von Zinsentragenden Darlehen von der einen oder der anderen Art existieren, welche durch Private Kommerzielle Banken geschaffen werden.

Als Resultat dessen wird die Bank im Grossen und Ganzen von jenen kontrolliert und organisiert, welche aus der Welt des Kommerziellen ­ Bankings und der Konventionellen Wirtschaft kommen. Die Mitglieder des Court of Directors, welche die Politik bestimmen und ihre Funktion steuern, werden fast exklusiv der Welt der Banken, Versicherungen, Ökonomen und Big Business entnommen, und natürlich sitzt weiterhin ein Rothschild mit am Tisch.

Obwohl die Bank of England eine Zentralbank genannt wird, ist es nun ein Regulierender Körper, welcher das existierende System unterstützt und übersieht. Es wird manchmal als "The lender of last resort (Der Darlehensgeber der letzten Möglichkeit)" bezeichnet. Dies hat seinen Grund darin, dass eine ihrer Funktion darin besteht, eine Bank für die Bankiers zu sein, und jegliche Bank oder Finanzielle Institution, welche in Schwierigkeiten gerät und oder einen Run auf ihre liquiden Güter erleidet, zu unterstützen.

Interessanterweise ist es, unter diesen Umständen, nicht verpflichtet, Details solcher Massnahmen mitzuteilen, der Grund besteht darin, Vertrauenskrisen zu vermeiden.