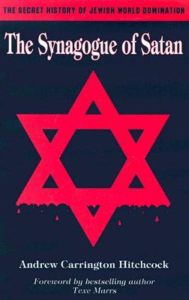 In den frühen Stunden des 19. April massakrieren 132 Jüdische Terroristen von der Irgun Gang, angeführt von dem Israelischen Premierminister Menachem Begin, sowie die Stern Gang, angeführt vom zukünftigen Premierminister Yitzhak Shamir, brutal 200 Männer, Frauen und Kinder, als sie friedvoll in dem Arabischen Dorf Deir Yassin schlafen.

In einem Versuch, aussenseitige Beobachter davon abzuhalten, die Brutalität ihrer Kriegsverbrechen zu entdecken, versuchen sie, einige der Toten zu verbrennen, aber als sich dies als unzufriedenstellend erweist, verstecken sie einige Körper in einem Brunnen, um sie vor den Repräsentanten des Roten Kreuzes zu verstecken, welche am nächsten Tag auf der Szene erscheinen und welche daraufhin der Welt diese Geschichte erzählen.

In der Tat können Berichte von Überlebenden in dem "Report of the Criminal Investigation Division (Bericht der Division für Kriminelle Investigation)" gefunden werden, ein Dokument der Palästinischen Regierung mit der Kennzeichnung No. 179/110/17/GS, datiert 13., 15. und 16. April 1948, in welchem der Britische untersuchende Offizier, Assistant Inspector General Richard Catling aussagt, "Die Aufzeichnung von Aussagen wird auch durch die Hysterischen Stadien der Frauen behindert, welche oft zusammenbrechen, während die Aussage aufgenommen wird. Es bestehen jedoch keine Zweifel, dass viele sexuellen Greueltaten durch die attackierenden Juden ausgeführt wurden. Viele junge Schulmädchen wurden vergewaltigt, und später abgeschlachtet. Auch alte Frauen wurden sexuell missbraucht.

Eine Geschichte betrifft einen Fall, in dem ein junges Mädchen wörtlich im Schlepptau gezogen wurde. Viele Kinder wurden abgeschlachtet und ermordet.

Ich sah eine alte Frau, welche ihr Alter als 104 angab, welche ernsthaft um den Kopf mit Gewehrkolben geschlagen wurde. Es wurden Frauen die Schmuckanhänge von ihren Armen und Ringe von ihren Fingern abgerissen, und Teile von den Ohren von Frauen wurden bechädigt, als Ohrringe abgerissen wurden."

Als Resultat dessen verabscheuen die Juden das Rote Kreuz, was den Grund dafür gibt, dass sie ihren Zugang zu jeglichem Gebiet, in welchem sie sich im Konflikt befinden, von da an für so lange wie möglich blockieren, um ihnen Zeit zu geben, die Beweise ihrer kriminellen Aktivitäten wegzuschaffen.