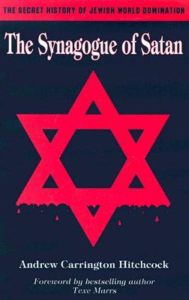 1957: James de Rothschild stirbt, und es wird (in den Rothschild kontrollierten Medien) berichtet, dass er dem Staat Israel eine grosse Geldsumme hinterlässt, um den Bau des Parlamentsgebäudes, der Knesset, zu bezahlen.
Er bestimmt, dass die Knesset "Ein Symbol, in den Augen aller Männer, das die Permanenz des Staates Israel zeigen soll."
Auf Seite 219 seines Buches "Tales of the British Aristocracy" beschreibt L. G. Pine, der Editor des "Burke's Peerage (Burkes Adelgeschichte)", dass die Juden"…sich so mit dem Britischen Adel verbunden haben, dass es unwahrscheinlich ist, dass Verluste nicht beide Seiten treffen werden.
So eng verbunden sind die Juden und die Lords, dass ein Hieb gegen die Juden in diesem Land nicht möglich sein wird, ohne die Aristokratie ebenfalls zu verletzen.
Maurice de Rothschild stirbt in Paris.